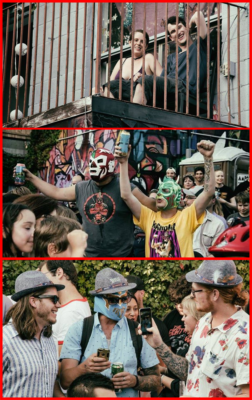 It was an unusually hot summer night in Kensington Market on Sept 23rd, hotter than average thanks to the high pressure pushing hot air North due to the multiple hurricanes down south. Our hearts go out to those in Houston and Florida dealing with them on the forefront. But for us here in Toronto it was a beautiful day and a better night and it was time for some Lucha Action.
Lucha Toronto presented its final event under that name as they returned to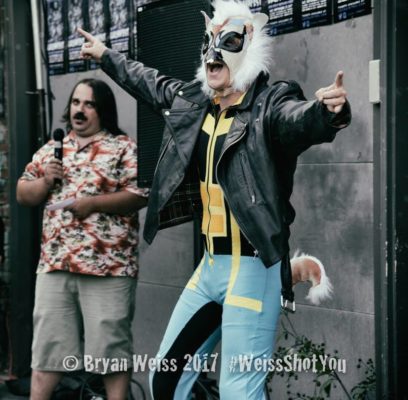 Kensington Market for LuchaFest 2. Many hardcore lucha fans were looking forward to the returning Aeroboy as he teamed with Psicosis Jr, who was making his Canadian debut. Fans hung out on balconies of the apartment they owned, basically getting the best seats in the house for free, while others dressed up in masks, drank themselves silly and basically had a fun party time. Thanks to Bryan Wiess and his amazing photography skills. Check him out at HERE
The action started early with Argus taking on the Sensational Chip Punk. The board of directors for Demand Lucha are looking forward to Chip Punk having an incredible career and are putting a lot of faith in the youngster. Unfortunately Chip Punk was not able to pull out the victory over Argus, who was in an uncharacteristically foul mood.
Demand Lucha was proud to welcome Ophidian, the Chikara Master of Snake Style, who had recently shown up at the Death of Hogtown event under the mind control and manipulation of Mysterion and was rumoured to still be in town.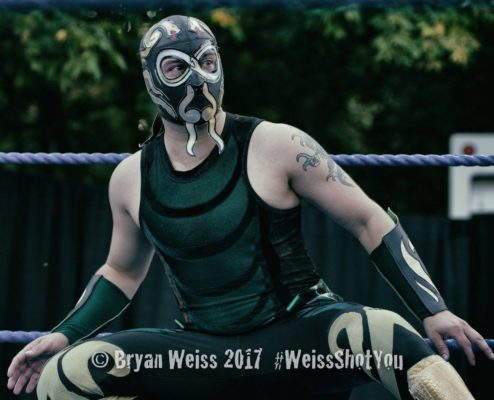 Ophidian lost a sarcophagus match in Chikara a few months ago, but when the coffin was opened after the match nothing but they shed skin and mask of Ophidian remained. Supposedly, Mysterion pulled the spirit of Ophidian from limbo, who then arrived in a brand new mask, asking to be billed as "The Ouroboros". Rumor has it that soon after the Hogtown event, Ophidion broke the spell of Mysterion. Although now free, this Ouroboros incarnation almost seems a lost spirit, not knowing where to go next… perhaps not ready to return home.
That certainly didn't stop him from putting on a heck of a show against former Premier Champion Charter Mason, though. He showed up at Lucha Fest in an extremely good mood, dancing as he'd been known to do in his old Osirian Portal days with former partner Amasis. Amasis is currently our Lucha Premier Champion, billing himself under his real name of DeSean Pratt.
Ophidian was able to defeat former Champion Carter Mason, who only a few short months ago was still number one contender. A few major losses as of late has moved the King of the North down the card. We tried to get a word with Mason after the match, but he was furious and refused.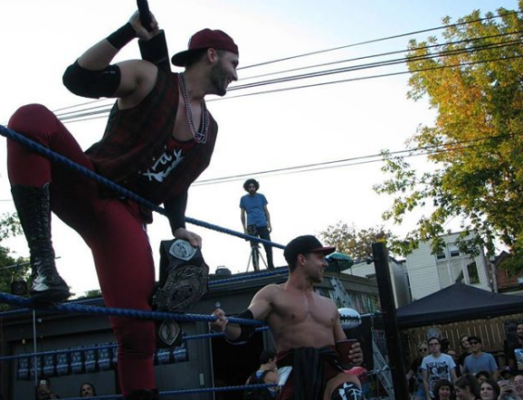 Our special guest, Aero Boy, and his partner Psicosis jr were to take on would-be be Tag Team Champions The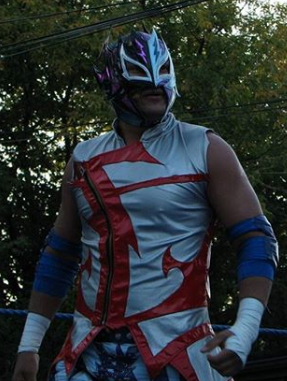 Fraternity. The Frat, came out with their ill-begotten titles, stolen at the last Luha show. Even though they were defeated by the SSB, Decker and Gibson attacked the new champions and fled with the title belts. Everyone's looking forward to November 11th when they go two on two in a No-Dq Frat House Brawl with the SSB. Aero Boy and Psicosis Jr were able to come out victorious, but the Fraternity escaped with their skins and I'm sure it will be all-out war on the 11th.
Other action included Lucha Toronto favourite Freddie Mercurio taking on newcomer Wheeler Yuta. Yuta is an up and comer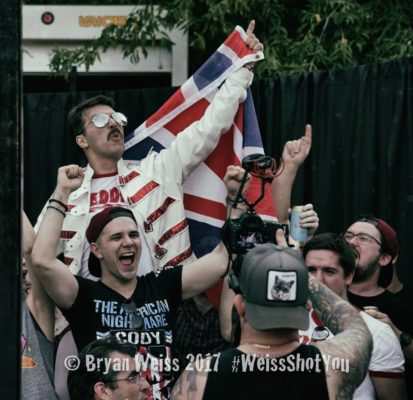 on the Indy wrestling scene all over North America and is someone to keep your eye on for sure. Freddie was able to squeeze out of Victory in a hard-fought match.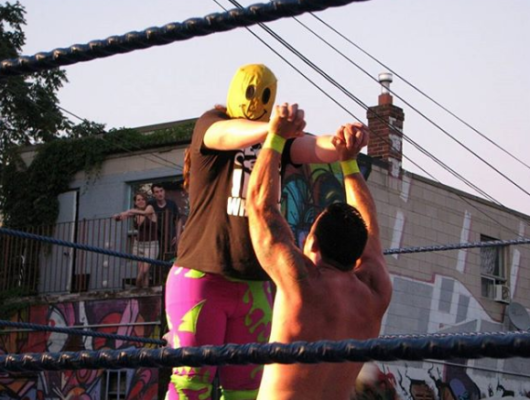 Next, the Deathproof Fight Club Championship was on the line as "fit4life" Danny Orlando defended against the insane luchador and former House of Glory champion, SMILEY, but the match everyone was looking forward to was the main event. Former two-time Premier Champion and current Smash Wrestling Champion, Tyson Dux, took on current Lucha Premier Champion DeSean Pratt in a showdown for the ages.
Things seem amiss from the beginning when Tyson came out with El Craneo, the world's Largest Luchador, last seen as a member of the Veil. If one was to listen to underground rumblings, Craneo was once "sent" after the Premier title, held by Mason at the time, by an unknown master… but after failing, he went into business for himself. The Viel were also beholden to this master and were sent to bring him back to the fold.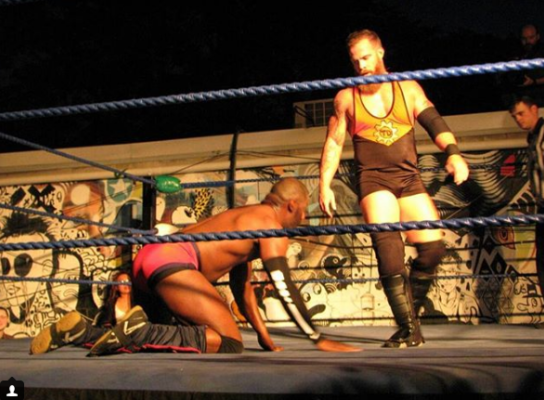 Craneo seems to again be working for this mysterious force, who has hired Dux as his next means of attaining gold.
We've been hearing about this "Person of Interest" for a while. Hopefully, more will come out, but he is almost certainly behind the attacks of GREED and his Clown Minions earlier this year.
Despite the help of Craneo, Pratt was able to defeat Tyson in one of the greatest matches of his career so far. The entire event is available through the Lucha Network and streaming service at DemandLucha.Com. Check it out now with a 2-week free trial. Hundreds of hours of authentic Lucha Libre action and Ontario Classics for less than a dollar a week.