It's been 3 months since No Limits Wrestling made its debut at Hamilton's Christopher Hall. A company christened by the fall of another, bolstering their troops and standing tall on the bloody battlefield that is the hardcore wrestling scene of Ontario.
I won't get into all the sorted details but suffice to say, approx 6 months ago, Deathproof Wrestling was officially put out of business. Now, for every action, there is an equal and opposite reaction. That reaction was No Limits Wrestling and The Debut Event lived up to expectations. The main event triple threat match with Masada sent the bloodthirsty home happy.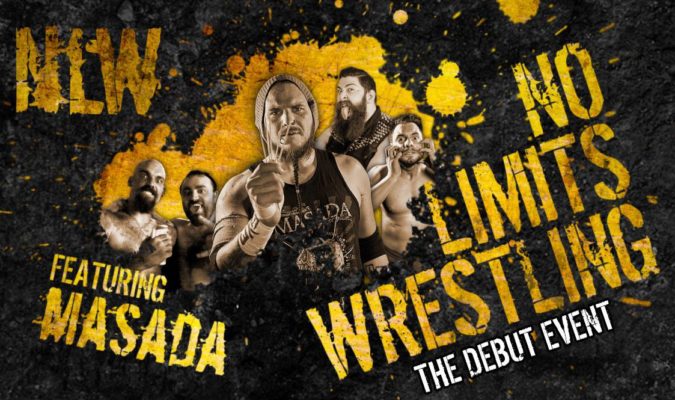 Today, DemandLucha.com is proud to announce the first release of our new relationship with No Limits Wrestling… "The Debut Event" available right now at LuchaNetwork.com or through DemandLucha.com with a 2-week free trial. This event was "cinder block" heavy with action, including a Fans Bring The Weapons match with "The Devil's Hitman" Nick Watts taking on Warhed without his paint and billing himself simply as Chad Gowing… there is a long history here you can explore for online and through the Lucha Network.
The event also highlights a Six-Man Pre-Show Gauntlet match with students of Hamilton Pro Wrestling, a #1 Contendership Match for the Death Proof Championship, a Falls Count Anywhere tag team match, a Strong Style Challenge and of course the main event Threeway Barbed Wire Cinder Block match with the Ultraviolent Beast, MASADA.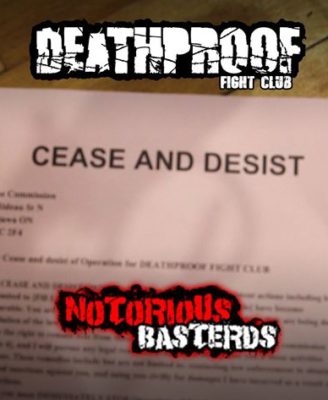 But that's not all… we are proud to announce that this is a Double Release!! For those of you wondering exactly how Deathproof got in the situation that led us to this amazing No Limits debut event, we suggest you go to Deathprooffightclub.com right now to get yourself a copy of Deathproof's Notorious Basterds on DVD. But for those of you smart enough to have a subscription to the Lucha Network, we are honoured to present the event to our fans. Notorious Basterds also took place at Hamilton's St Christopher Banquet Hall. This was the event where Bill Chase approached Deathproof management and gave them a cease and desist order, effectively shutting the company down. Catch the fallout and massive fan backlash at DemandLucha.com.
What's that…? Not enough blood and guts for you?!? Well, let's make it a Triple Release!!
Deathproof's Declaration of Anarchy for is also available now as part of this triple release. Insane action including what I consider to be the greatest match that ever was… The Deathproof Locker-Room Clusterfuck, Rob Rage versus Everyone, a Rumble Style-one pin to win-Gauntlet you must see.
Check Below for this crazy encounter or CLICK HERE
Also keep your eyes peeled for part 3 of our Squared Circle Series, focusing on Christian Cage and his time at BSE Pro. All this and much more for free with a two-week trial at Demand Lucha.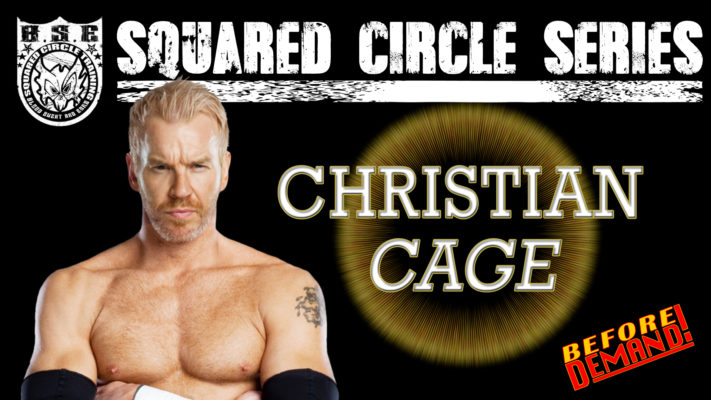 Deathproof DVD's available at deathprooffightclub.com