On the 10 year anniversary, Demand Lucha presents the first video in our Squared Circle Series… Lance Storm – The Retirement Tour
Lance Storm's illustrious career spans 17 years, countless hours on the road, and all across the globe.
The company which Demand! evolved from was Squared Circle/BSE. Back in the day before the Premier title was created, BSE brought in huge stars to headline events all over Ontario.
Squared Circles BSE was lucky and proud to have had Lance Storm compete in his last series of matches in our ring.
Including his return to his hometown of North Bay, Ontario for his last match against Bobby Roode.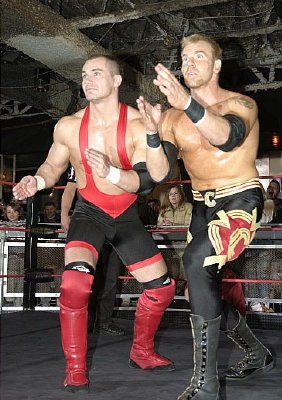 With enough memories to last a lifetime, Lance Storm hangs up his boots as a full-time active competitor in the ring and calls it a career on his own terms.
1. Lance Storm vs. Christian Cage 12/3/06
2. Lance Storm vs. Christopher Daniels 7/21/07
3. Lance Storm vs. Bobby Roode 8/11/07
Also includes bonus commentary with Lance Storm on his match against Christian Cage and the special feature "6 Questions with Lance Storm"
CLICK HERE TO WITH WITH 2 WEEK FREE TRIAL