Lucha Toronto and Hogtown Pro Wrestling have announced a merger. Demand Lucha is here and the Demand! brand of entertainment is going to be off the hook.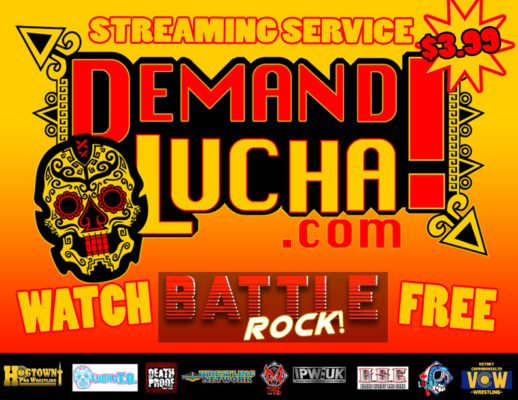 This past weekend at the LuchaTO event "Lucha De Los Muertos", Hutch Henries of Hogtown Pro wrestling came out and announced that he had taken over the remaining rights to HogtownPro after Mysterion's "Death of Hogtown" event, and that the campy, hometown proud attitude of Hogtown Pro was partnering with LuchaTO to create the Demand Lucha Brand.
LuchaTO is one of Toronto's longest-running leagues. Originating all the way back when Squared Circle Pro held their Blood, Sweat and Ears events, they soon created the Premier Championship and running events under the Squared Circle name alone. With a deep connection to Mexican Lucha culture though co-owner and former luchador El Fuego, Squared Circle evolving into Lucha Toronto was only natural and has long been the home of great action in the 6.
Now DemandLucha.com provides hundreds of hours of back content from Hogtown Pro, Victory Commonwealth Wrestling, Lucha Toronto, Squared-Circle Pro, Blood Sweat and Ears, as well as partnerships with Deathproof Fight Club, England's Preston City Wrestling, IPW UK and the fabulous Pacific Coast Wrestling out of the United States, to name only a few.
DemandLucha.com or LuchaNetwork.com is the place to get newest streaming service available. Once your two-week FREE trial ends, it's less than a dollar a week. An unreal service with an unbelievable product. Your support is needed, treasured and appreciated.
WATCH BATTLE ROCK WITH SUPER CRAZY & GRADO FOR FREE!!